HC-One are an independent provider of award-winning care services with over 100 care homes across the UK. Priorslee House is a state of the art, luxury care home located close to the popular residential areas of Priorslee Renowned for their provision of excellent long-term care services and accommodation, they are constantly striving to improve the quality of life of elderly people.
Taylor and Pickles are proud to have worked with HC-One for nearly 10 years. For every care home, we oversee the signage project from beginning to end; from producing initial signage schedules for planning applications, right through to manufacture and installation.
We created a range of signage products bespoke to HC-One, which have been carefully designed to first and foremost assist those living with dementia, whilst also giving consistency to brand identity throughout all 100-plus homes.
All signs are manufactured and designed to dementia signage specifications. Window graphics are also applied to the main entrance of each home, helping to enhance the warm welcome that HC-One prides itself on. As HC-One expand and develop year on year, we're proud to continue our trusted partnership and help to maintain their trusted brand identity.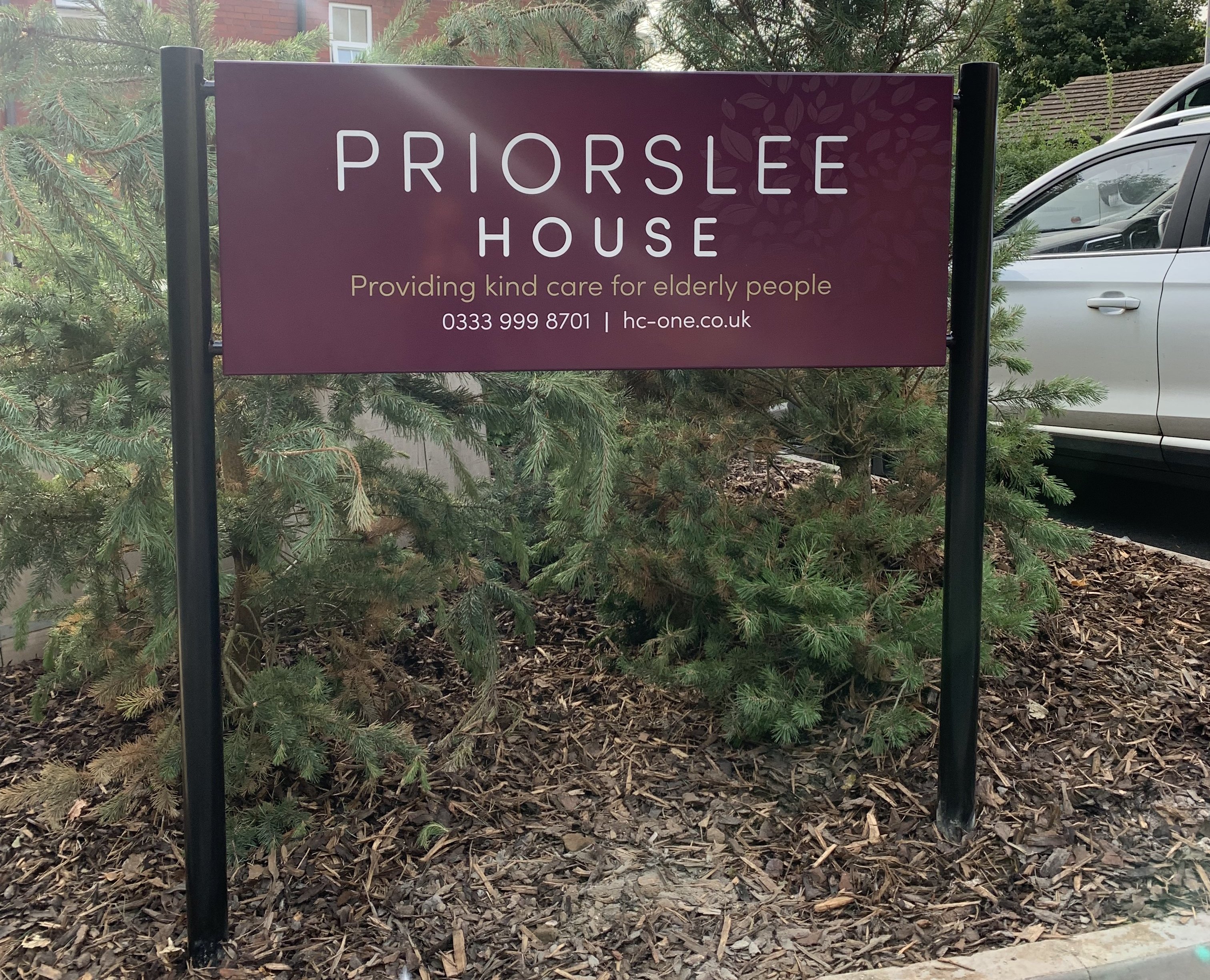 Project In Brief
Client Care UK
Skills Branding, Signage, Care Home Signage, Design, Manufacture, Installation, Dementia Signage.
Signage Installed: