Dementia Signage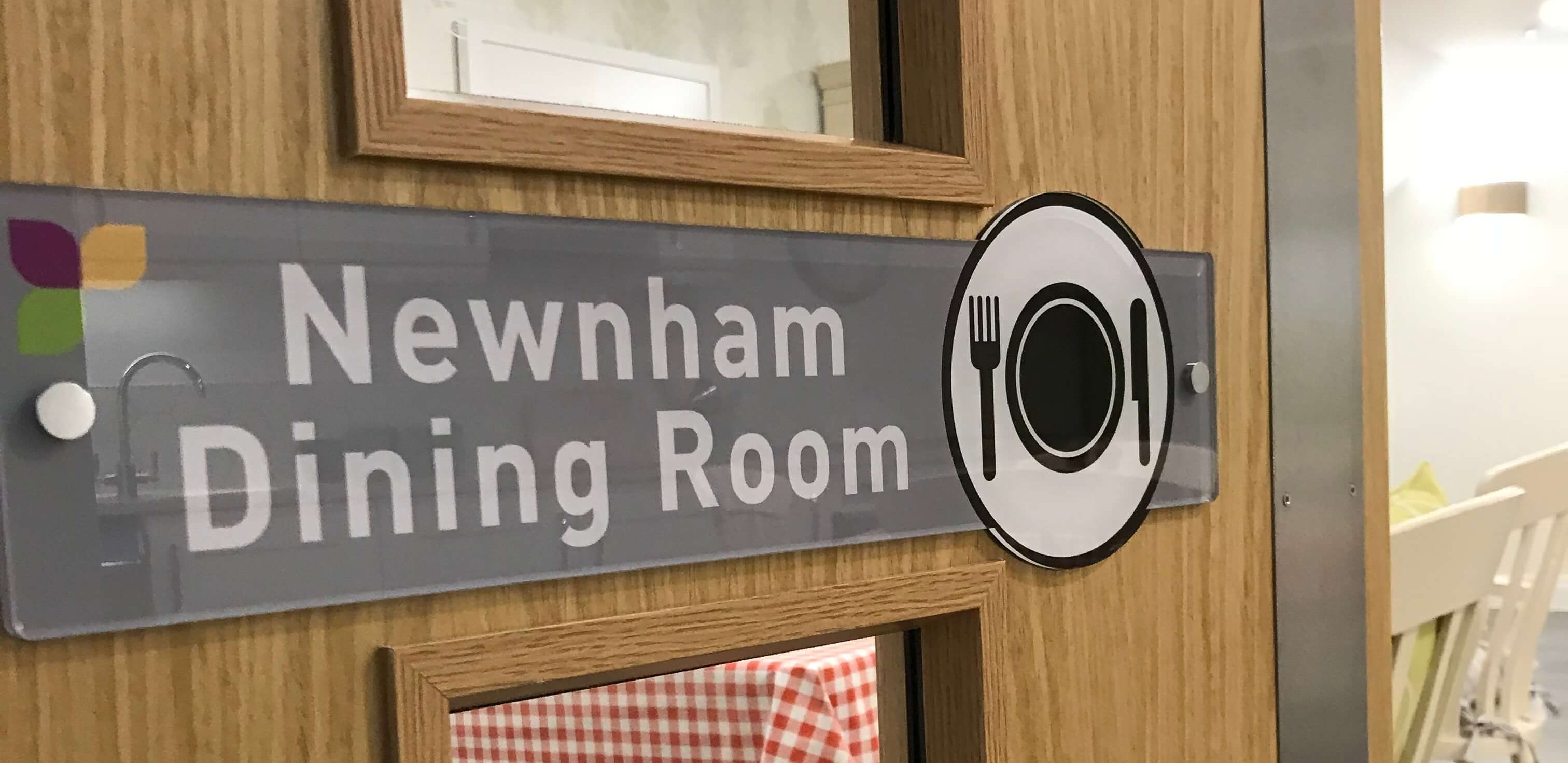 Product Details
With considerable experience, we have designed and manufactured dementia signage for many years. Through our product design, with the advice of dementia consultants, we create dementia friendly signs to help and promote independence, orientation and way-finding for care home residents living with dementia. We can also incorporate specific branding and colours, whilst ensuring that dementia guidelines are met.
Clear Acrylic
Our laser facility can cut and polish acrylic to any shape or design. With the high-quality graphics applied to the rear, it leaves the front face easy to clean and maintain. The dementia friendly signs can be fitted to walls and doors and can even be manufactured as a projecting sign, ensuring visibility walking down a corridor from either side.
Aluminium
Very popular is our range of laser cut, powder coated aluminium dementia signage. Our in-house powder coating plant can paint to any colour to incorporate your brand colours.
We are currently working with Order St. John Care Trust who in turn are working with Stirling University who are at the forefront of Dementia signage research to ensure that our sign design is up to date with the latest findings and developments.