Care UK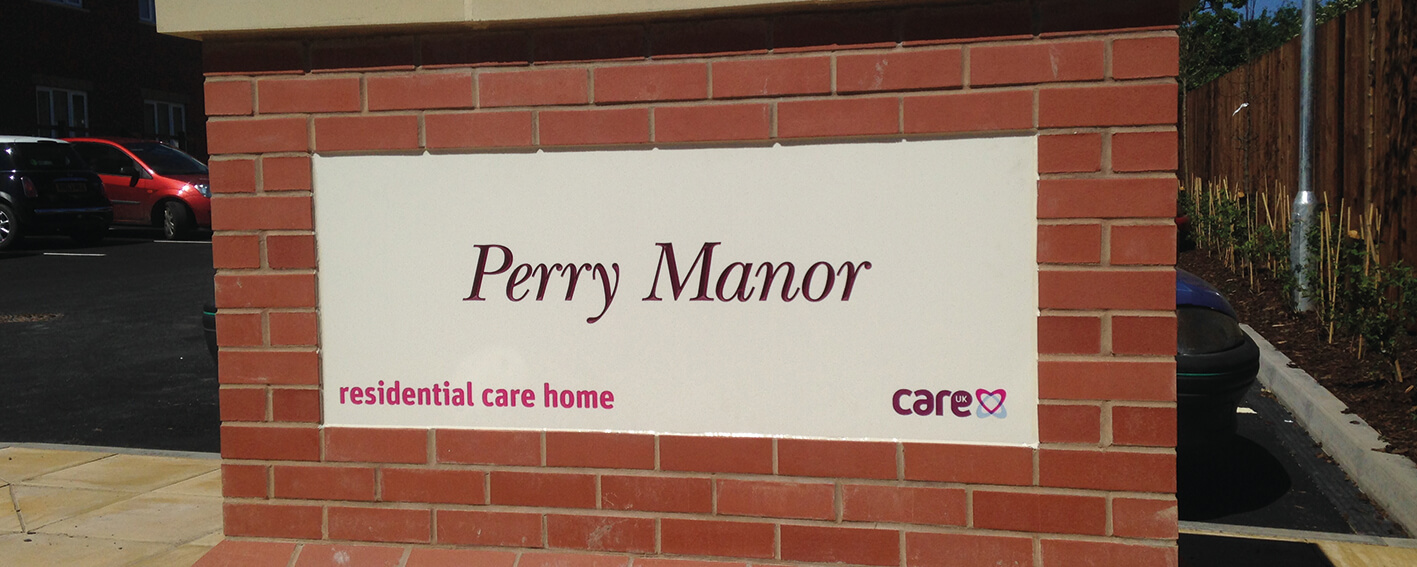 Project Details
Care UK are an independent provider of care services which strives to improve the quality of life of older people through the provision of excellent long term care services and accommodation.
Taylor and Pickles is proud to be associated with Care UK, with our involvement in project managing, manufacturing and installing of the signs to a high quality and on time every time long into the future.
We specifically created a range of sign products that have been carefully designed to stimulate people living with Dementia, and for those people who care for them to enjoy a quality of time together.
The external signs tray signs were produced from marble effect material, which was 3D carved.
Internal signs had a modern finish which included polish edge acrylic. The door signs were fabricated acrylic which incorporate a picture display aperture.
The window graphics were fitted to the main entrance, this provided the care home with a warm welcome.
The strategic use of carefully placed signs designed and fitted by Taylor and Pickles will promote a feeling of well being and independence to assist people in a care environment to locate a specific room.
Our signs with custom product in mind are designed to assist those living with Dementia to navigate and find key areas, and our signs have facilitated this.
Project In Brief
Client Care UK
Skills Branding, Signage, Care Home Signage, Design, Manufacture, Installation, Dementia Signage.
Signage Installed: