Bowfell House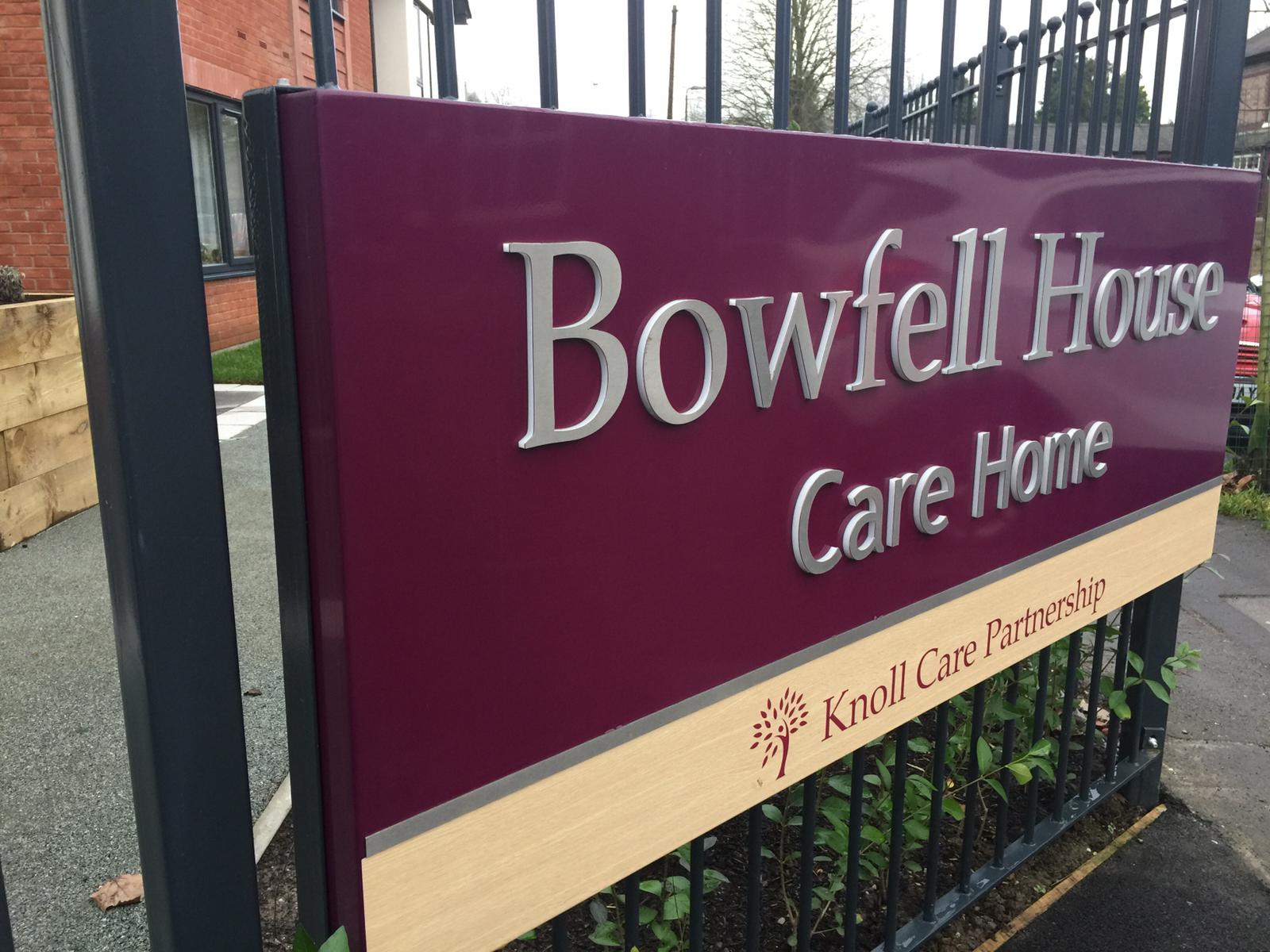 Taylor and Pickles where commissioned to design a signage scheme for the internal and external including approved dementia signed for the new build 40 bed with quiet lounges, activity rooms and a hairdressing salon.
Working with the team at Knoll care we produced a design which met with the client brief. Working along with the Design team and the building contractor we had a very successful install. Included in the products manufactured and installed where, external signage, built up letters, window and balcony graphics, internal wall directories, door signs, nameplate holders and numbering.
What's more, all bedrooms in the specialist dementia area of the home exhibit a bespoke display unit designed by Taylor & Pickles to show a unique, eye-catching image on each door to aid residents in identifying their room. The dementia signs are manufactured from anti-glare materials and use contrasting colours to aid visibility, as per the latest Dementia Guidelines.
Project In Brief
Client Knoll Care Partnership
Skills Branding, Signage, Care Home Signage, Design, Manufacture, Installation
Signage Installed: